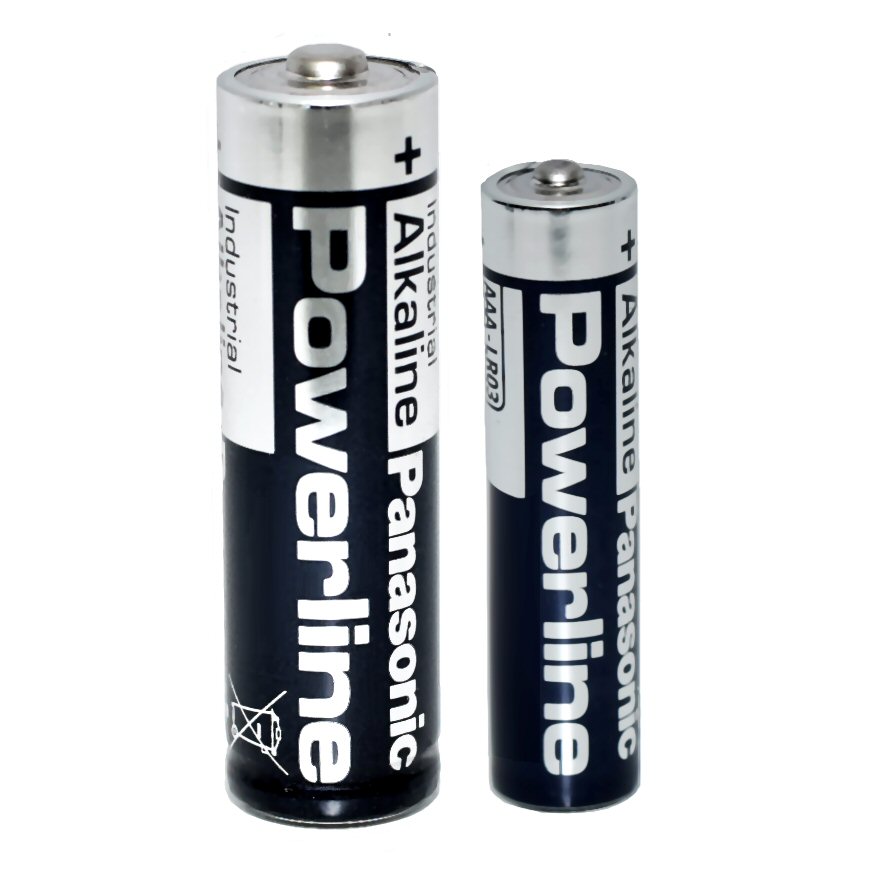 Downloads
---
Information
Standard rechargeable and non-rechargeable batteries are also supplied by Axess. Stocking brand name products such as the Panasonic "Powerline" series – we have a vast stock range available.
Our range includes standard AA & AAA cells, along with PP3 and button cell batteries as used in watches and computer motherboards.
Non-rechargeable batteries are available in alkaline, zinc carbon and zinc air chemistries. Rechargeable batteries are available in Ni-Cd, Ni-MH, Sealed Lead Acid (VRLA) and Li-Ion chemistries (Li-ion).